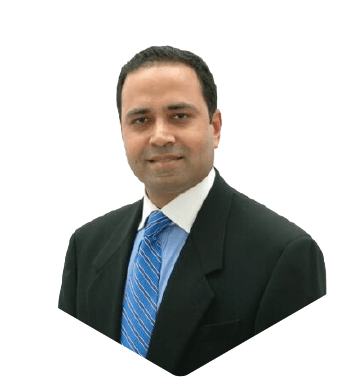 Meet the Medical Director
Dr. Khalique-u-Rehman
The main man that inculcates and believes in the potential of regenerative medicine at régénérer® is none other than Dr. Khalique Rehman. With FAPMR, FAAPMR, and NBPAS certifications in his portfolio, he is a specialist in various fields of orthopedic science.
He is also a member of AAPMR, IOF, WAPMU, and SIS, giving him credible recognition in the field of physical medicine and rehabilitation and interventional orthopedics.
Realizing the potential of stem cell therapy and PRP treatment in regenerative therapy, he birthed régénérer®. His plan is to make result-driven regenerative therapy to anyone in Atlanta, Georgia, in need of musculoskeletal care.
régénérer®
Regenerative Orthopedics for Natural Healing
Understanding the complexities of invasive surgeries, regenerative medicine was founded to offer easier access to safe non-surgical treatments. Stem cell therapy and PRP (Platelet-Rich Plasma) treatments that offer regenerative alternatives to conventional surgeries.
régénérer® aims to offer more advanced and sophisticated solutions derived from the most recent regenerative medicine available to us. Our goal is to help patients heal from orthopedic injuries faster and with minimal pain.
We are a part of professional stem cell and PRP therapy networks, following high industry protocols and standards. Our specialization and expertise in the fields of musculoskeletal injuries, orthopedics, and regenerative medicine enable us to encourage your body's natural healing power.
Combining expertise, we utilize patented procedures to repair musculoskeletal structures to improve mobility and joint function, giving our patients a chance at a better and healthier lifestyle.
What we do
The Areas We Treat
régénérer® uses procedures designed and patented by us to provide stem cell therapy and PRP treatments. From sporting injuries to degenerative conditions affecting the musculoskeletal system, we target multiple areas with advance procedures that ensure better life quality.
01 - Elbow Therapy
Whether it's arthritis or any other joint condition limiting mobility in your elbows, régénérer® can provide non-surgical treatment for overuse elbows and other conditions causing pain.
02 - Hand & Wrist Therapy
Treating hand and wrist conditions, such as basal joint/CMC and hand arthritis and injuries with minimally-invasive stem cell therapy delivered via injection procedures.
03 - Hip Therapy
régénérer® injection procedure allows us to alleviate hip pain caused by arthritis, bursitis, osteonecrosis, common hip injuries, and other hip joint problems.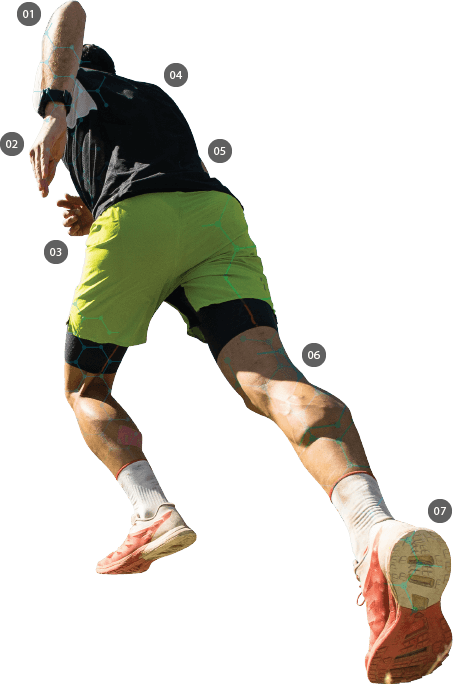 04 - Shoulder Therapy
Improve mobility in your shoulders with stem cell therapy designed to treat pain caused by tears in the rotator cuff or shoulder labrum, overuse, injuries, and other conditions.
05 - Spine Therapy
Spinal and cervical conditions caused by herniated discs and or other conditions can be improved with régénérer® provided non-surgical stem cell and PRP treatments.
06 - Knee Therapy
Overuse conditions, arthritis pain, ligament injuries, meniscus tears, and other degenerative knee conditions are now treatable with stem cell therapy and Platelet Rich Plasma treatments.
07 - Foot & Ankle Therapy
Walk with enhanced confidence with régénérer® specialized foot and ankle therapy derived from the latest stem cell and PRP research available to us.
Why Choose régénérer®
In a world where avoidable invasive surgery is often the first plan of action, régénérer® offers a non-surgical alternative
that is not only safe but utilizes our body's capacity to heal naturally
People Serving People
From the ancillary staff to the physicians and nurses, everyone at régénérer® is here to serve whoever walks through the clinic's doors. We make your treatment and betterment our priority and strive to do right for each patient.
Offering Solutions not Just Treatments
We understand that most procedures related to stem cell therapy and PRP treatments are not covered by insurance companies. To alleviate this problem, we provide pricing solutions that you can utilize.
Complying with High Industry Protocols
From utilizing patented procedures to state-of-the-art tools and technology, we make sure that we offer each patient of what is available in the industry.
It helps us facilitate precise treatment with minimal discomfort to our patients.
Unmatched Services
Based in Atlanta, our Southern hospitality is at its best when it comes to our services. Besides an accommodating staff available to answer your queries during office hours.
Make a Change in Your Life and Walk the Regenerative Route
If you're seeking an alternative approach of treatment for your musculoskeletal injuries, this is the time to get in touch with us.