Advanced Stem Cell & PRP Therapies Encouraging Natural Healing Processes
Built on the foundation of providing safe, patient-centric, and effective treatments,régénérer®was established and is the brainchild of Dr. Khalique-u-Rehman. With a primary focus on regenerative medicine, the clinic is dedicated to providing orthopedic and musculoskeletal therapies with faster recovery times and better long-term results.
What makes us different is our access to and mastery over the most advanced regenerative medicine protocols. Recognizing the potential of stem cells in human bodies, we harvest these cells to activate natural healing.
Having a grasp of the potentials dangers and complexities involved in invasive surgeries, it was clear that regenerative medicine was a potential solution for a wide range of orthopedic ailments.
Our specialty lies in performing non-surgical procedures using the latest of what stem cell and PRP (platelet-rich plasma) have to offer. Harnessing the effectiveness of these alternative therapies, we have been able to help people be back to their regular routines.
Based in Atlanta, Georgia, our goal involves providing people access to regenerative medicine and interventional orthopedics.
Our People
From Dr. Khalique himself to the ancillary staff and nurses, we pride ourselves on having a caring and dedicated team, sharing a mutual goal of patient care. A detailed vetting process allows us to filter in some of the best minds.
Combined with the individual expertise of our team and access to professional stem cell and PRP therapy networks enable us to finesse our treatments for each patient. Our dedication, compassion, and innovative procedural mastery over regenerative medicine allow us to meet individual patient needs.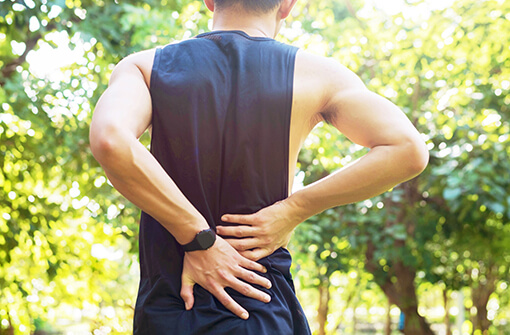 Our Treatments
Our bodies have a natural agility in repairing and regenerating itself. Sometimes, it needs a little push to start the healing process. Non-invasive and non-surgical regenerative medicine is meant to deliver that "push".
Research on stem cell therapies and PRP treatments indicate a high efficacy in encouraging natural healing. We use patented sophisticated procedures to deliver biological therapies via injections.
Our success lies in improved mobility and joint function, helping our patients lead happier and healthier lifestyles.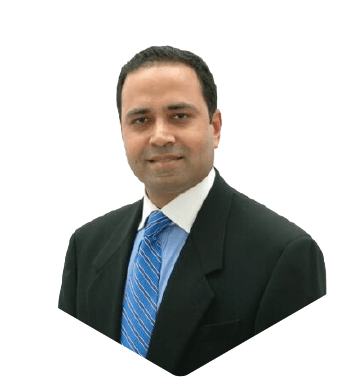 Dr. Khalique-u-Rehman
Dr. Khalique-u-Rehman serves as the current Medical Director at régénérer®. Having researched and seen the efficacy of regenerative medicine, he established the practice to facilitate non-surgical regenerative medicine.
When you visit régénérer®, you will experience Dr. Khalique's compassion and his expertise. From the first consultation and identifying your needs to the completion of the procedure, you can be assured of being under great care.
The régénérer®Mission
Having studied and witnessed the long-term effects of deeply invasive surgeries for orthopedic injuries, we have set our mission to facilitate painless maintenance of their injuries. We leverage the human body's own self-repair system to mend itself.
We understand that non-invasive medicine is limited when it comes to osteoarthritis. Advanced Stem Cell therapies and Platelet Rich Plasma treatments offer respite. These treatments encourage the regeneration of damaged joints and delay the need for major orthopedic surgery.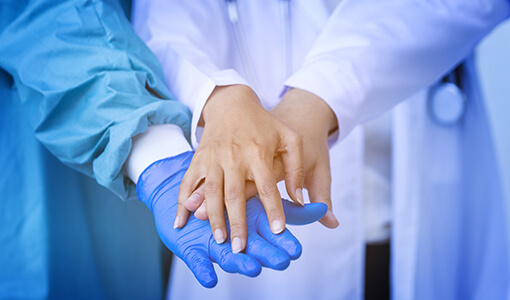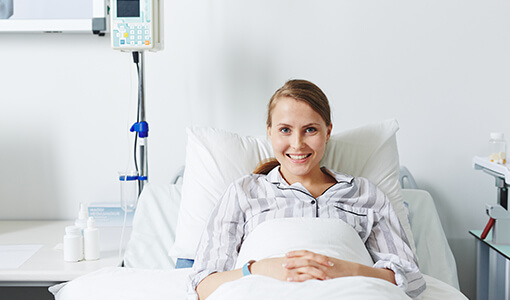 The régénérer® Difference
Here at régénérer®, we make sure that our practices meet regulatory criteria. There are several Atlanta practices using placental, amniotic, and adipose tissue for harvesting stem cells. This violated several FDA regulations.
régénérer® harvests stem cells from the patient's own bone marrow. This procedure of extracting and harvesting stem cells falls under the criteria set by the FDA.
Why Choose régénérer®
In a world where avoidable invasive surgery is often the first plan of action, régénérer® offers a non-surgical alternative that is not only safe but utilizes our body's capacity to heal naturally.
People Serving People
In our efforts to do right by each patient, we have employed people who exude compassion and care for anyone who walks into our practice. From evaluating patient eligibility for treatment to performing the procedure, we take great care to facilitate betterment for you.
Complying with High Industry Protocols
Using bone marrow for stem cell extraction and harvest ensures our compliance with FDA regulations. Furthermore, patented procedures, agile staff, and state-of-the-art fluoroscopy and ultrasound technologies assure adherence to high treatment standards.
Offering Solutions not Just Treatments
We understand that most procedures related to stem cell therapy and PRP treatments are not covered by insurance companies. Hence, we have dedicated resources in our finance department to make sure your road to non-invasive stem cell therapy and PRP treatment is affordable.
Unmatched Services
Whether you call us during our office timing Monday through Friday from 7 am to 5 pm or walk in the clinic door for a consultation, you'll find Southern hospitality at its best.
Make a Change in Your Life and Walk the Regenerative Route
If you're seeking an alternative approach of treatment for your musculoskeletal injuries, this is the time to get in touch with us.