 About Us
régénérer® is a part of Regenexx national network of musculoskeletal doctors specializing in the nation's most advanced regenerative medicine protocols, developed and patented by Regenexx. We have developed a family of medical procedures that use a person's own stem cells and blood growth factors to help treat musculoskeletal injuries and degenerative conditions. Our physicians practice "Interventional Orthopedics" by providing non-surgical biologic therapies delivered with high accuracy through a needle.
We believe in educating patients, providing choices, offering options and encouraging people to take an active role in their own treatment. We strive to improve the quality of life for each patient through compassion, dedication and innovative treatment plans designed to meet the individual needs of the patient.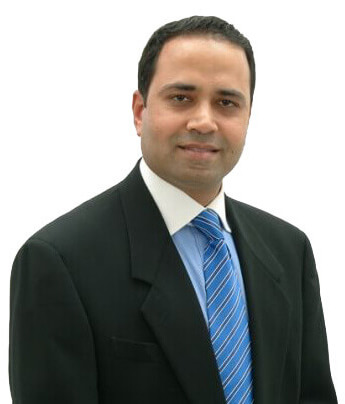 Medical Director
régénérer®
Orthobiologics and Stem Cell Therapy
Board Certification
(FAPMR) Fellow of American Board of Physical Medicine and Rehabilitation
(FAAPMR) Fellow of American Academy of Physical Medicine and Rehabilitation
(NBPAS) Board Certified by National Board of Physicians and Surgeons
Specialty
Interventional Orthopedics
Regenerative Medicine
Physical Medicine and Rehabilitation
Sports Medicine
Musculoskeletal Care
Professional Society Memberships
AAPMR – American Academy of Physical Medicine and Rehabilitation
IOF – Interventional Orthopedics Foundation
SIS – Spine Intervention Society
GSIPP – Georgia Society of Interventional Pain Physicians
WAPMU – World Academy of Pain Medicine Ultrasonography
régénérer® Mission
Are you or your loved one nervous about the joint replacement advised by your doctor? Do you want to stay ahead of your orthopedic problems?
The answer is régénérer®.
Our goal is to facilitate the self repair of the human body with their own mending kit of stem cells as a one stop day case and provide quality life to the patients with chronic pain so that they don't have to live for years with excruciating pain and disability. Joint replacement surgeries are effective but those cannot be performed until the conditions of the patients with osteoarthritis have deteriorated and have reached the severe stage to have a surgery. The noninvasive treatment of osteoarthritis at the moment is limited to pain killers, steroid injections and physiotherapy which mean that patients have to endure the pain for a long time. Whereas, we provide world's most advance Regenexx Stem Cell and Platelet Rich Plasma Treatment which is a new era and is a major breakthrough in minimizing the pain, lowering the disability and delaying the joint replacement surgeries by regenerating the damaged joints.
We are part of Regenexx Network where the first orthopedic Stem Cell Injection was invented and performed. At régénérer® our expert and licensed Medical Provider performs a thorough assessment and evaluation to make sure that the patient meets the criteria for the successful regenerative therapy. We use the highest quality of your own stem cells from patients own bone marrow which serves as a mending kit. At régénérer® we use unique techniques developed by Regenexx to harvest and isolate the cells in our laboratory and guarantee to provide 5-20 times more stem cell count than any other procedure.
Many doctors and surgeons perform the procedure blindly without guidance, we at régénérer® believe in perfection and high efficiency and therefore use advanced ultrasound and fluoroscopy techniques to precisely place the cells into the target tissues under guidance. The guided placement of cells results in minimal discomfort and pain during the procedure.
Why are we different and unique from others?
Ask your doctor about the source of the stem cells.
A lot of practices are using other sources like placental, amniotic or adipose tissues to extract the stem cells. The processes of obtaining, retaining or using these tissue cells violate the FDA regulation since they require FDA approval. We extract patients own bone marrow and harvest the cells in the lab during the same day procedure(depending on patients unique condition) which is the rich and valid source of stem cells. The procedure of obtaining and harvesting the stem cells from bone marrow meet the criteria of the FDA regulation.
WHY
CHOOSE US
We are part of Regenexx Network where the first orthopedic Stem Cell Injection was invented and performed. At régénérer® our expert and licensed Medical Provider performs a thorough assessment and evaluation to make sure that the patient meets the criteria for the successful regenerative therapy.
24/7 Services
We partner with you to provide the best quality customer support services with dignity 24/7. You are our number one priority. You can always call our office during business hours Monday through Friday 7 am to 5 pm. For extended support of services and further questions outside our office hours or weekends, please email customer support services at [email protected].
Latest Technology
We use advance fluoroscopy and ultrasound imaging techniques to reach the tissue to extract the stem cells from bone marrow. The advanced technology facilitates in precise guided placement of stem cells in the target tissues. Not only does this enhances the safety and accuracy of the procedure but also minimizes the discomfort and pain. Advanced technology developed by Regenexx helps us to harvest accurate stem cell count for a precise dose.
Respecting your time
We value you and your time. That's why we deliver what we promise. Our kind and trained staff is there to understand your needs and make sure to facilitate you to make your visit smooth and comfortable.
Financing Options
As most Regenexx procedures are not covered by insurance companies, the simple and affordable financing options are available. You can email us at [email protected] or please call at 770-450-1111.
Qualified Staff
régénérer® has a highly trained and talented group of leaders, including physicians, nurses and ancillary staff, in regenerative medicine with extensive experience working in interventional orthopedics and sports medicine. Our staff takes pride in caring for our community and strive to provide the best care possible for our clients.
Make a Change in Your Life and Walk the Regenerative Route
If you're seeking an alternative approach of treatment for your musculoskeletal injuries, this is the time to get in touch with us.
Regenexx® Patient Success Stories